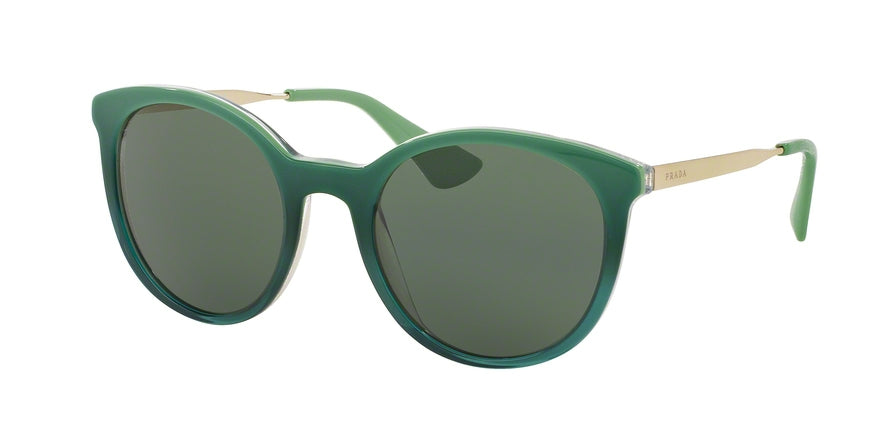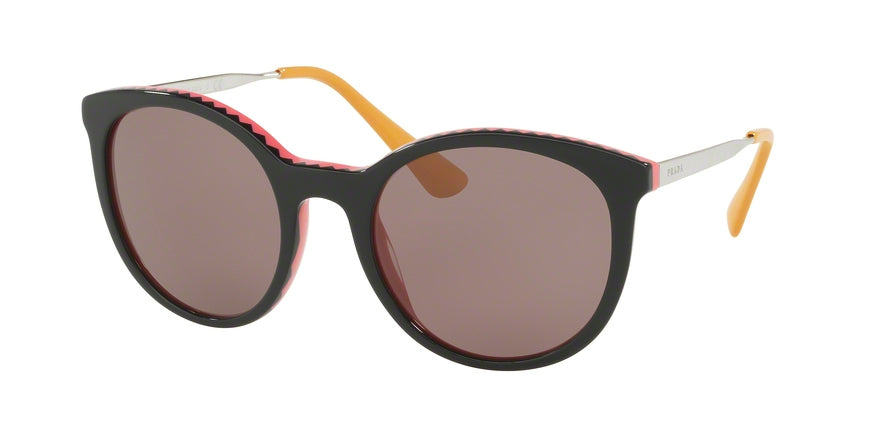 Roll over image to zoom in
Click on image to zoom
Description
Prada CINEMA PR17SS Phantos Sunglasses represents the best of Italian design and tradition. Prada Sunglasses for Woman in the Phantos shape are timeless.
Prada is one of the most innovative, prestigious and widely recognized brands in the fashion and luxury goods industries, with a keen attention to details and new trends. Prada Sunglasses developed to help keep your eyes satisfied and healthy each day, the Prada CINEMA PR17SS Phantos Sunglasses is the best option to be classy and keep your eyes comfy. The Prada Phantos Sunglasses reflects this approach with unmistakable style, refined elegance and uncompromising quality. Prada CINEMA PR17SS Phantos Sunglasses for Woman embody the rich history of Italian design. The Prada CINEMA PR17SS Phantos Sunglasses for Woman is an expression of style and impeccable craftsmanship.
The Prada CINEMA PR17SS Phantos Sunglasses include following features:
| Feature | Availability |
| --- | --- |
| Brand | Prada |
| Model | Prada CINEMA PR17SS Phantos Sunglasses |
| For | Woman |
| Collection | Sunglasses |
| Shape | Phantos |
| Type | |
| Temple Material | Metal |
| Front Material | Plastic |
| Polarized | standard |
| Prescription | Yes, Standard |
| Flex | |
| Geofit | GLOBAL |
| Theme | |
| Free Shipping | Yes |
| 100% Authentic Brand New Eyewear | Yes |
| 120 Days Money Back and No Restocking Fee | Yes |
for any reason you are not completely happy with your purchase, simply return it, we will be happy to offer you an exchange or a refund. Returns must be made within 120 days of you taking delivery of the order. Returned items must be in their original condition, contain all original boxes, warranty cards, and certificate of authenticity. Returns missing any original materials or damaged will go through a return review and may incur restocking fee of up-to 20%. Tempered with or intentionally damaged merchandise will not be refundable. We cannot accept returns after 120 days after the delivery. Customer is responsible for  return shipping charges, unless AllureAid has agreed to pay for the return in writing. 
Returned merchandise which complies with our return policy will be refunded in full.
Shipping charges are non refundable.
Prescription Lenses are non refundable.
To refund the order - please submit below form with the "PRODUCT RETURN" written in the message. Include the order number and the product you would like to return in the message as well.  
However, if you return an item that you did not purchase from us, you are not eligible for a return or exchange. We will not accept any products that are not ours, and we will not issue any refunds or exchanges for them. We will notify you by email if we receive such an item from you, and we will ask you to arrange for its pickup or disposal. We reserve the right to take legal action against any fraudulent or abusive returns.
120 days money back guarantee.
Please provide your order number in the message.
Thank you.
shipping method
Currently, we ship all packages via USPS, or UPS. Using the date of you invoice as a reference, please allow a 3-7 business days processing period, and an additional 2-3 business days for orders with the prescription lenses. Depending on your location and our inventory situation usually takes another 3-5 days for you purchases to arrive. 
COVID-19 update
Due to Covid-19 are experiencing shipping delays between 3-8 days, and your order should ship in 7-15 days Rest assured, we are fulfilling all orders, and your order will be shipped and delivered to you.
back order
Because of high demand for the brand name glasses, some frames and colors may be on the back order. Sunglasses and glasses usually come off the back order in 2-3 weeks.
frames from Italy
Because of high demand for the brand name glasses, some frames and colors are ordered from Italy, it usually takes 2-3 weeks to receive frames from Italy.
customs
International orders may incur an additional customs fee. Please refer to your country customs policies.
Payment & Security
Your payment information is processed securely. We do not store credit card details nor have access to your credit card information.
How to Chose Glasses Shape

Best Glasses Shape for Your Face
Your choice of frame shape will be based on the shape of your face.
There are 3 basic face shapes, although some combination of face shapes is possible:
When selecting your next frame, keep in mind that shape of your face is very important when it comes to selecting your next frame.