$10 off use coupon HOLIDAY22
Roll over image to zoom in
Click on image to zoom
Description
Bolle Instinct Mips Snow Helmet in Full Black 58-61 color and L 58-61 size Now equipped with MIPS technology, the INSTINCT MIPS reinforces its level of protection to provide you the utmost helmet for your freeride escapes.
Now equipped with MIPS technology, the INSTINCT MIPS reinforces its level of protection to provide you the utmost helmet for your freeride escapes.
Weight: 420g
Adjustable ventilation
Removable ear pads
Dual
Shell In-Mold
BOA Fit System
AVID progressive EPS
Neck roll
MIPS
Removable and washable lining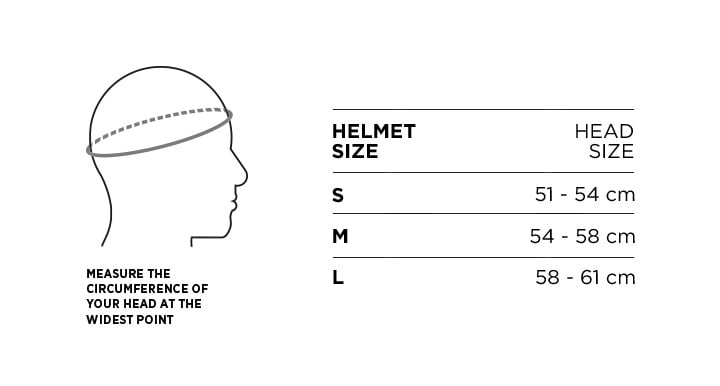 MIPS Technology MULTI-DIRECTIONAL IMPACT PROTECTION SYSTEM MIPS ADDS MORE PROTECTION AGAINST ROTATIONAL MOTION MIPS is a revolutionary technology that lets the helmet slide relative to the head, adding more protection against rotational motion to the brain caused by angled impacts. Because keeping you safe in every condition is our priority, Bollé launched a series of helmets equipped with MIPS technology. MIPS ENABLES A RELATIVE MOVEMENT BETWEEN THE HELMET AND THE HEAD IN ANY DIRECTION. = THE MORE RED THE MORE STRAIN This simulation illustrates strain in the brain from a similar angled impact when the user is wearing a helmet without MIPS and a helmet with MIPS. AVID TECHNOLOGY PROGRESSIVE EPS MAXIMUM VENTILATION WITH HIGH PROTECTION A MIX OF ACTUAL AND VIRTUALLY DIFFERENT DENSITIES EFFECTIVELY MANAGES DIFFERENT KINDS OF IMPACTS Low Density Foam High Density Foam To create helmets that perform against all types of impacts, the details are key. High-density EPS ensures that high energy impacts are effectively absorbed. Low-density EPS, however, provides superior performance against less severe impacts. Bollé helmets with AViD liner technology use a combination of different EPS densities and/ or optimization of the
Whats In the Box
Bolle Instinct Mips Snow Helmet
BOLLE Carrying Case
Cleaning Cloth
Certificate of Authenticity
for any reason you are not completely happy with your purchase, simply return it, we will be happy to offer you an exchange or a refund. Returns must be made within 120 days of you taking delivery of the order. Returned items must be in their original condition, contain all original boxes, warranty cards, and certificate of authenticity. Returns missing any original materials will go through a return review and may incur restocking fee of up-to 20%. Tempered with or intentionally damaged merchandise will not be refundable. We cannot accept returns after 120 days after the delivery. Customer is responsible for  return shipping charges, unless AllureAid has agreed to pay for the return in writing. 
Returned merchandise which complies with our return policy will be refunded in full.
Shipping charges are non refundable.
Prescription Lenses are non refundable.
To refund the order - please submit below form with the "PRODUCT RETURN" written in the message. Include the order number and the product you would like to return in the message as well.  
120 days money back guarantee.
Please provide your order number in the message.
Thank you.
shipping method
Currently, we ship all packages via USPS, or UPS. Using the date of you invoice as a reference, please allow a 3-7 business days processing period, and an additional 2-3 business days for orders with the prescription lenses. Depending on your location and our inventory situation usually takes another 3-5 days for you purchases to arrive. 
COVID-19 update
Due to Covid-19 are experiencing shipping delays between 3-8 days, and your order should ship in 7-15 days Rest assured, we are fulfilling all orders, and your order will be shipped and delivered to you.
back order
Because of high demand for the brand name glasses, some frames and colors may be on the back order. Sunglasses and glasses usually come off the back order in 2-3 weeks.
frames from Italy
Because of high demand for the brand name glasses, some frames and colors are ordered from Italy, it usually takes 2-3 weeks to receive frames from Italy.
customs
International orders may incur an additional customs fee. Please refer to your country customs policies.
Payment & Security
Your payment information is processed securely. We do not store credit card details nor have access to your credit card information.
How to Chose Glasses Shape

Best Glasses Shape for Your Face
Your choice of frame shape will be based on the shape of your face.
There are 3 basic face shapes, although some combination of face shapes is possible:
When selecting your next frame, keep in mind that shape of your face is very important when it comes to selecting your next frame.